Particle Flying Insects!
THIS IS MADE FOR DEVELOPING PURPOSES!!
This is a furniture product. Accessory versions for male and females are avaiable.
*Press link for female accessory version* Female version.
*Press link for male accessory version* Male version.
This product is made as a guide to help you create your own particle product.
I have a collection of different derivables, so you look at the others and you might find a effect that suits your needs. However, if you need a custom particle effect, I can try make one for you with no extra charge. (If I have time)
To become a developer:
1. new creators need to be VIP to sign up to the creator program
2. you need some real credits. (Promo credits does not work)
To derive a particle product you need:
1. to pick the derivable product (that suits your needs).
2. to create one texture image in .png format, need to be a square image with specific pixel sizes. The sizes can be 64x64 or 128x128 or 256x256 pixels. MUST BE NAMED EXACTLY particle.png!!
3. to apply the texture to the product (using create mode in IMVU)
4. to submit your product to the catalog.
Example of particle file (not named correctly).

How to apply your particle file:
When you have the particle.png ready it's time to put our files into imvu. Press the derive product at the bottom of product page. This will start up createmode in IMVU. See image below.
Once your in createmode you should see the product you will derive from. All you need to do is to place your particle.png in the assets folder. The folder is located above the avatar. Then Press apply changes. Se pictures below.
!ATTENTION! - !ACHTUNG! - !ATTENZIONE! - !ВНИМАНИЕ! - !AANDACHT!
Very very Important!! Name of file must be exactly particle.png.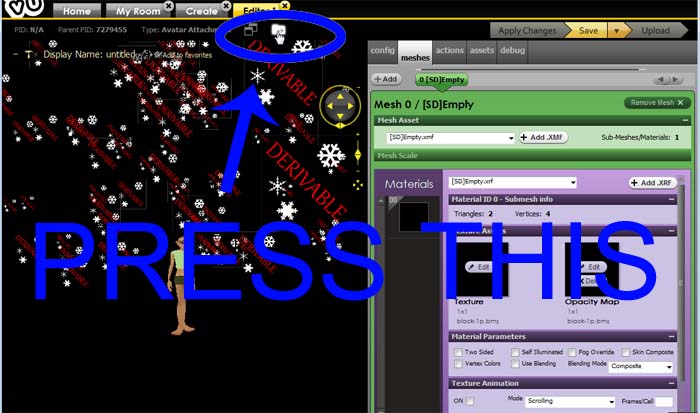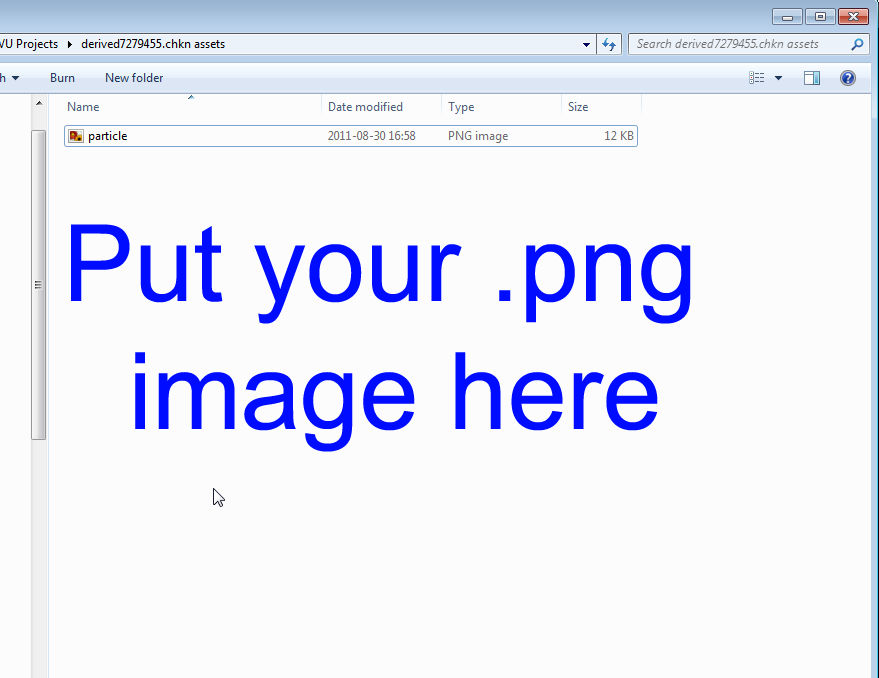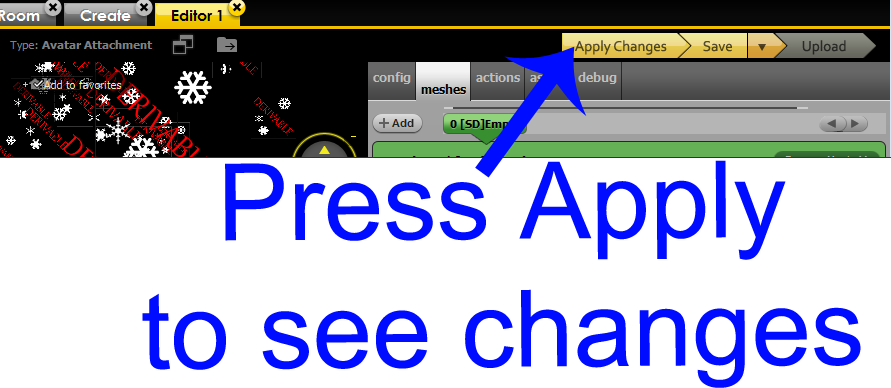 When you are happy with your result press Save and Upload.
You will need an icon image to use for your product and unfortunately it must have the correct size (100x80 pixels). If you don't have your own icon feel free to use the one below. Just drag the icon you need to your desktop and then submit it to IMVU.

Make the necessary changes to settings. Make sure Visible is marked if you want your product to be available for others to buy. If it is unmarked you can still use the headsign but it will not be available in the IMVU shop.
Finally press submit and don't forget to publish so other users can see your new headsign.
Good luck creating. :)
I will be happy to answer any questions. Send me messages if you need help.
Thank you for reading my tutorial.