Welcome to Cirque #2 Derivable, Cirque #1's big brother, a premier night and dance club, theater, or performing arts center. Features dance pit with raised dance platforms in a celtic cross pattern, performing stage, overhanging VIP balcony, three offices/private rooms, and plenty of room for dining, seating, and dancing throughout. 23 standing nodes, 386 ceiling nodes, 1702 floor nodes, and 472 wall nodes provide ample versaitility to make Cirque #2 your own. This is a base mesh intended for developers to derive from only. Please do not buy directly, unless you really like multi-colored numbered patterns. :)
Try It | Derive It | Related Stuff | Derived Products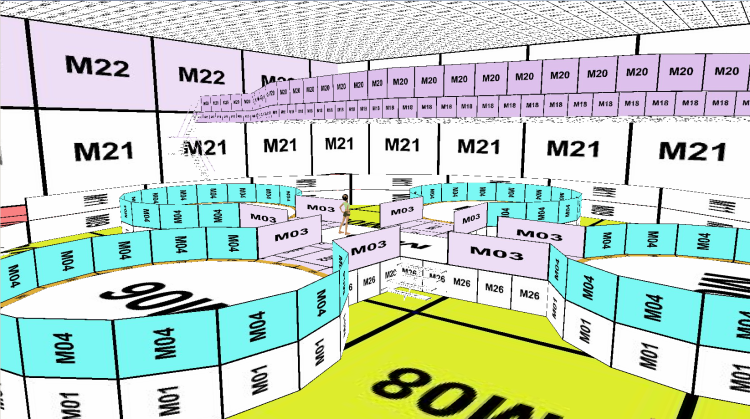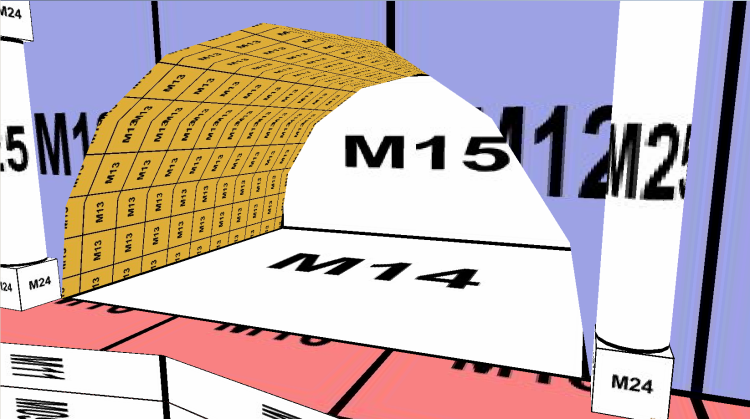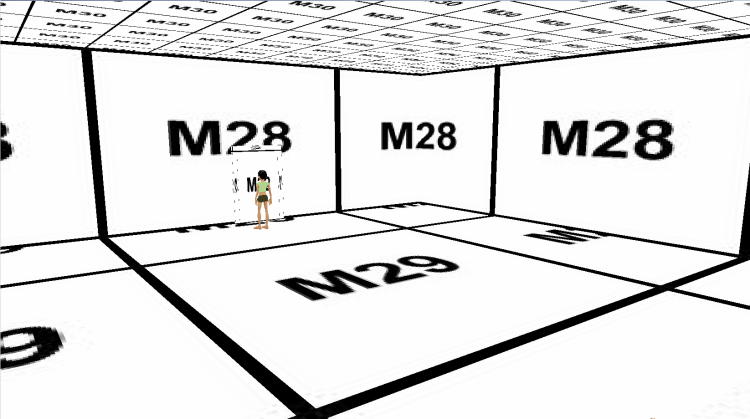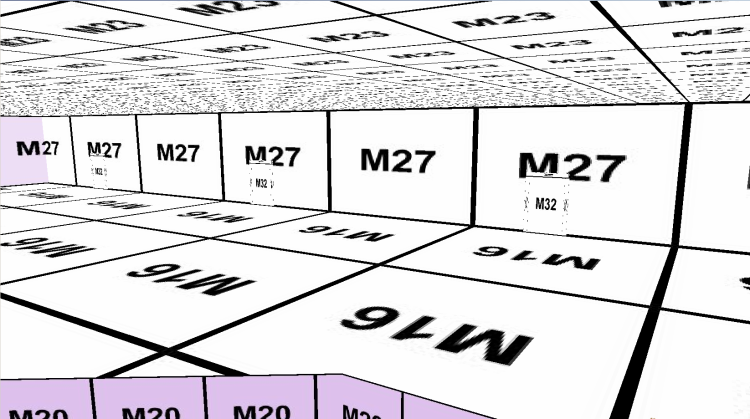 Developers Notes: You are free to derive this product for whatever you like as far as it doesn't violate IMVU's TOS. I ask that you mark your product as not derivable, and that you rank your product as GA or AP accordingly. Note that if your product is UFI according to IMVU's TOS, I will report your product to IMVU. I am happy to help in any way I can. You're always welcome to contact me with any questions, suggestions, or comments. I often use smaller dimensions than I would in a derived product. Keep this in mind. My image sizes are often dimensionally accurate, but could be larger for more detail. I try my very best to keep the base mesh as small as possible for you.
Thanks for your interest in my product. If you like the product, or have any questions, thoughts, or concerns, please feel free to contact me. You're also welcome to come visit LadyVanir and I in one of our public rooms. If you purchase, I'd greatly appreciate it if you left a review.
Darkness ... With a little class. Display my banner on your home page and get cookies!

Please check out my lovely wife, Lady Vanir. Designs To Enthrall is the understatement of the century. She does rule!

Art, Stickers, And Our Collaborative Efforts