Thick Opacity enabled Earing Mesh.
Use any Opacity - Have lovely thick Earings.
No more turning your head and losing them!

PLEASE LEAVE BLENDING OFF. DO NOT SET YOUR EARINGS AS DERIVABLE.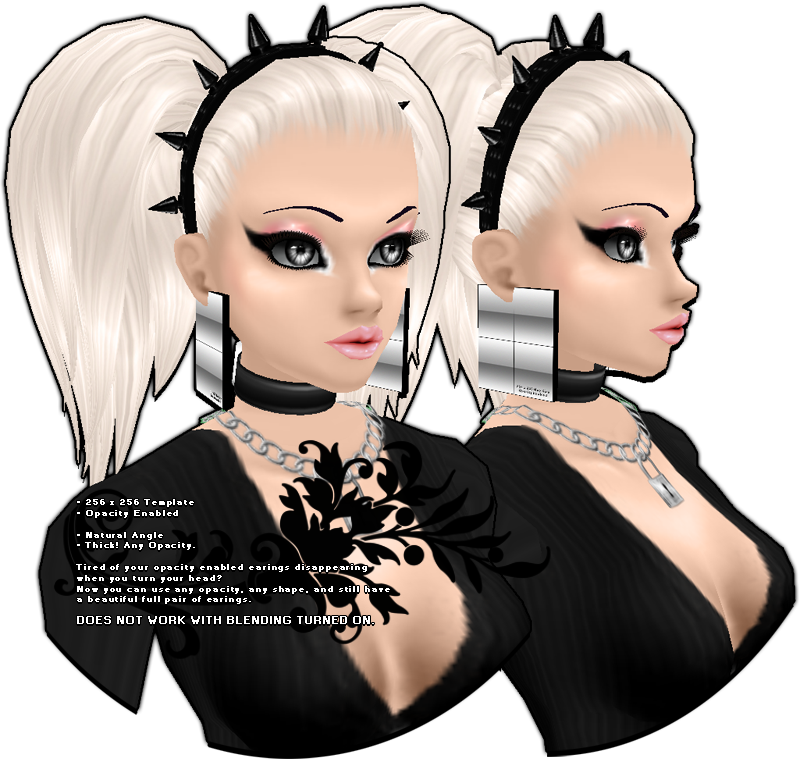 l i n k a g e :


This image / design / material is © by Naomi 'Lollirot' Stephenson via Lollipop Decay Productions.
Any usage, duplications, printings or alterations in any shape or form is strictly prohibited.
This image is NOT provided for commercial or personal use. It is meant for viewing only.